Silent Auction
SILENT AUCTION - IRISH WOLFHOUND CLUB OF NSW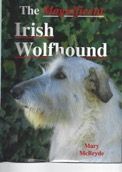 .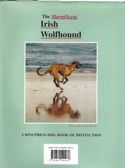 Auction details
A reserve has been set at $200.00. Any bids under this amount will not be considered.
Send your bid to Michelle Patison via email to [email protected]. Please include your full name and your bid amount, e.g. Michelle Patison bidding $200.00.
Bidding starts 9am, Monday 2nd March, 2020 and finishes at midnight, Friday 3rd April, 2020. Only those emails received by this closing time will be included in the Silent Auction.
The winner will be the bid of the highest dollar amount and they will be notified prior to an announcement at The Irish Wolfhound Specialty Show, 10 April, 2020.
Payment will be required prior to collection and will be accepted by cash or direct deposit to the Irish Wolfhound Club bank account.
If postage is required, it will be at the auction winner's expense.
Product details
Title: The Magnificent Irish Wolfhound
Hardcover, 320 pages
Condition: Used, but in excellent condition
Author: Mary McBryde
Originally published: 10 April 1998 by Ringpress Books Ltd
Language: English
Product Dimensions: 21.6 x 2.5 x 28.6 cm
ISBN: 978-1-86054-093-6 / 1860540937
This book is quoted as "one of the best books around for those of us owned by an Irish Wolfhound".
New copies currently for sale on Amazon for AUD$986.00 and Abebooks from USD$376.98 plus shipping @ 14/1/2020.
Thank you to Michelle Patison and John McKay for this generous donation for the IW Club of NSW.